System TM-53 the soho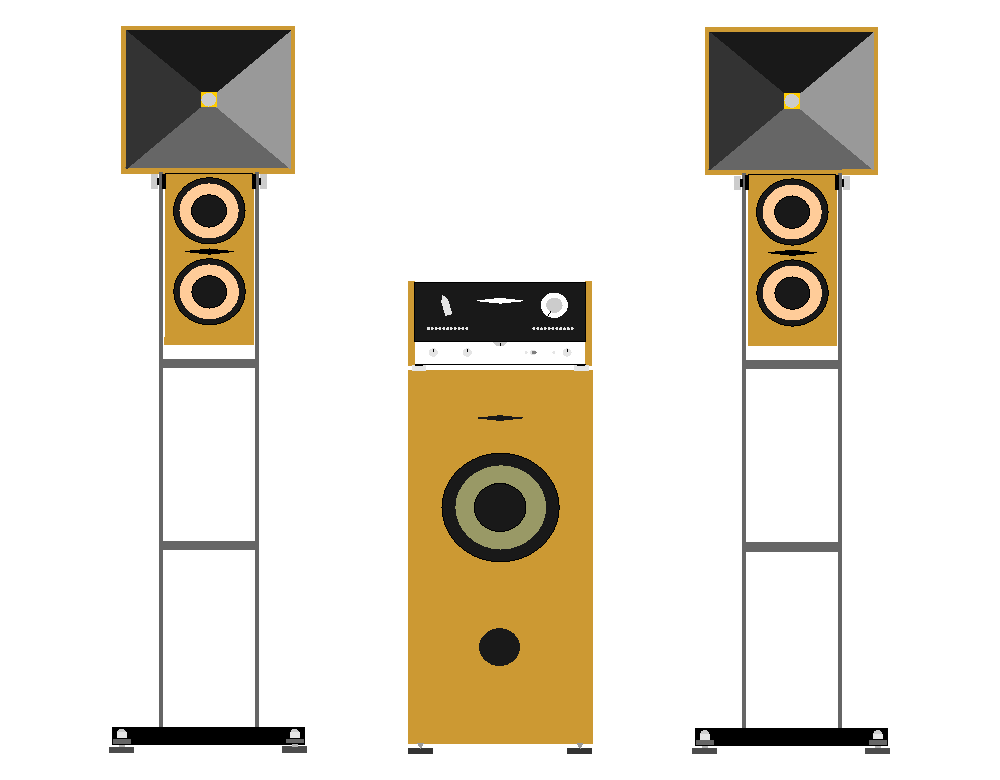 *See Gallery for visuals*

System TM-53 is a 3-way sound system without compromise. Its slender proportions and aesthetic help make it the preferred choice for many room settings, delivering a level of performance that would please many a discerning audiophile.
The system consists of stand-mounted, left, right, mid-top speakers and a single free-standing bass speaker, all powered by a three-channel, Mosfet output stage solid-state integrated amplifier.


Description

The Missen Acoustic TM-53 is a reasonably priced, premium quality three-way, point-source sound system offering superior all-round performance over most mix and match systems currently available. The system's signal path is simple, pure analogue and linear throughout, devoid of 'voicing', d.s.p, class D, etc.

TM-53 is part of our 'London Town' series that takes styling cues from themes and places in London.

TM-53 is a refined sound system that benefits from many years of development. An outstanding feature of the system is the horn loaded, mid/high-frequency loudspeaker sections that deliver unrivalled presence and clarity of sound with low distortion in this critical listening area of the sound spectrum. Their tight dispersion characteristics reduce the effects of room reflections and in turn allows greater freedom of speaker placement for optimal sound.

The TM-53 system's actively crossed over and driven single bass loudspeaker provides omnidirectional coverage, eliminating the need for the sometimes necessary but often cumbersome and difficult to control sub-bass system.

The left and right hand loudspeakers that function as midrange/high-frequency point sources, are horn loaded high-frequency, and twin 5inch direct radiator midrange driver combinations mechanically time aligned to help maintain excellent directivity control and coherence of sound in both horizontal vertical planes. The high-frequency section is a conical flare rate, planar side horn, on a 1inch exit 1.7inch dia voice coil compression driver. The driver units and horn are operated within their sonic comfort zones by a passive, optimised crossover network employing air-cored inductors and film capacitors.

The standard TM-53 bass loudspeaker comes as a single 8inch driver direct radiator, front vented enclosure. We can tailor your bass system if needed.

The solid-state TM-53 integrated amplifier's archtecture allows the concept of high performance, in the realization of low noise, high noise immunity, stability, and sound fidelity all without needless complication within a simple, minimal, and intuitive scheme.

All our systems come with a lifetime guarantee are future-proof, reliable, and built and engineered to a standard that we believe is beyond reproach. Our aim is to keep things simple with products that reflect our thinking - 'they shall offer fatigue free listening, be easy to use and only have controls and features that are deemed by us only really useful and necessary and above all to look and sound good allways'.