System TM-80
Uncoloured natural sound
Excellent directivity characteristics
Smooth, even, sound coverage
Compact and low profile
Light in weight and easy to install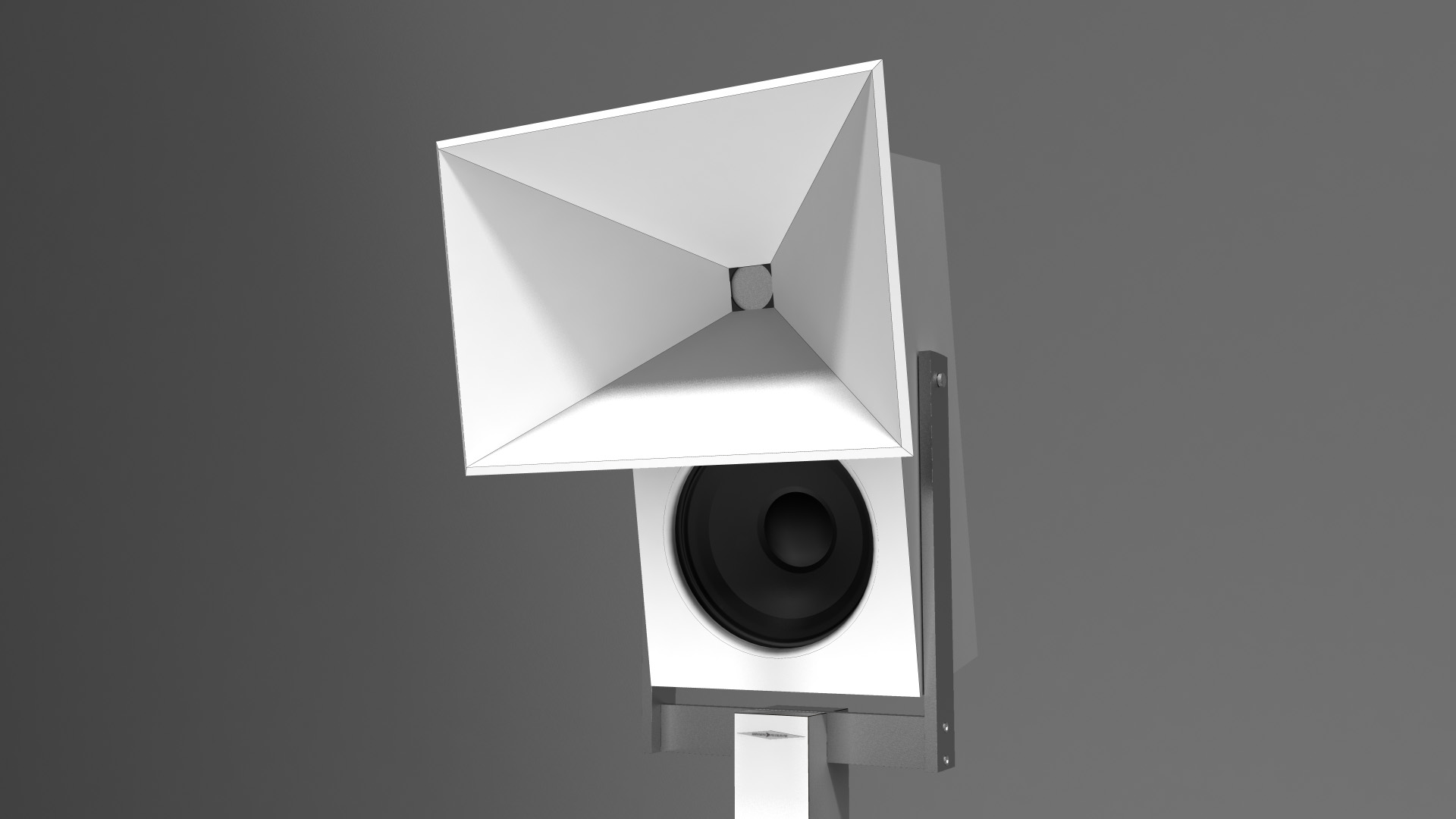 *See Gallery for visuals*
The TM-80 is a horn loaded mid/top hign sensitivity loudspeaker designed for applications that require higher sound pressure levels at low distortion and is ideally suited to applications that require high quality sound in forground, high-end bars, discotheques and entertainment venues. TM-80's excellent directivity characteristics makes it a perfect choice for use in conferance centres and halls where control of feedback from microphones is paramount

TM-80 is highly customizable and can be made floor-standing or flown with finishes to meet cutomers individual requirements.
Description. Dispersion System: Point-Source. (HF) 90H x 40V degrees.
HF: 1.4inch exit, 2.5 inch voice coil, compresion driver on Missen Acoustic, constant-directivity horn.
Mid: Direct Radiator, loaded with one, 2.5inch voice coil, 8inch driver.
Crossover: Passive; air cored inductors, film capacitors.